think


NEET AITS 2021




Prizes worth Rs. 2,10,000/-
Pen – Paper Based Test Starting From December – 2021. Enquire now & find the nearest centre at your location.
We'll never share your details with third parties.
We won't spam you. Max 2 emails/month.
Based On Actual NEET Pattern
Now available in your own city at a very nominal cost.
Prizes Worth Rs. 2,10,000 & Free Access to our contents for 1 Year
Amazing Prizes to be Won Too !!!
Students from any part of India can register themselves for thinkNEET All India Test-Series and get a chance to win Amazing prizes
FIRST PRIZE – All India First Rank
SECOND PRIZE – All India 2nd Rank
THIRD PRIZE – All India 3rd Rank
FOURTH PRIZE – All States First Rank Holders
FIFTH PRIZE – All Institute First Rank Holders
Don' Take Just Our Word for It !
See yourself what our students have to say about us!
Register to the NEET AITS 2021 Test Series Today
Succulents chia adaptogen, snackwave cred yr ramps. Williamsburg gentrify hashtag bespoke, tumblr beard freegan chia synth lomo plaid authentic.
Students from every corner of India have already registered themselves for thinkNEET AITS
Why Should You Opt for thinkNEET AITS?
50,000+ Students have taken tests on our online portal with a high satisfaction rate.
You can see 75% of Questions in the Actual NEET 2021 Exam from our test papers, and that means higher chances for your success.
~11% students have cleared NEET exam in previous years
We have a huge database of 1.25 lacs questions. These papers are designed by industry experts after rigorous research & analysis.
"We are on an aim to revolutionize the test experience of the students."
Manish Kumar – Founder, thinkIIT/thinkNEET
Who Should Take This Test NEET AITS Series 2021
We are here to make your dream become true
Loan terms are agreed to by each party before any money is advanced.
A loan may be secured by collateral such as a mortgage or it may be unsecured.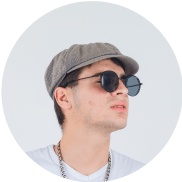 Very good online study material. Awesome quality of the notes with the option of ordering hard copy of the notes at nominal price. Its Helpful.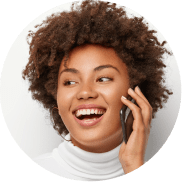 Best online coaching for IIT JEE Mains and Advanced Exams preparation.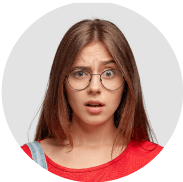 The service was excellent. Not able to tell you how happy I am with Brisk. After using Brisk my business skyrocketed!
Frequently Asked Questions
Checkout the list of common doubts below!
When thinkNEET AITS will happen?
Tentative date of thinkNEET AITS is 12th December, however this may be a subject to change keeping in mind the Covid situation.
Will the test be Online or Offline?
The test will be in offline mode ie; pen-paper based test.
What is the last date of registration for AITS?
Last date of registration will be 30th, November 2021. Post that registration will not be accepted.
.Is there any centre in my hometown?
Fill the enquiry form to know the nearest centre at your location. You can also do walk-in registration at your nearest centre.
How can I register for thinkNEET AITS?
You can do the registration in multiple ways ie; Walk-in registration, Online registration at your nearest centre or you can send us your details at contact@thinkiit.in to register on your behalf.
How can I do the payment for AITS?
Payment can be done in multiple ways. You can pay online using multiple payment modes after registering yourself or you can visit the nearest centre at your location and do the payment there itself.
How many tests will be held?
22 tests in total will be held at your examination centre. Schedule will released soon.
I you can't find answers to your questions in our FAQ section, you can always contact us. We will get back to you shortly.
Fill in this form or send us an e-mail with your inquiry.
Or come visit us at:
3rd Floor, 2073, 24th Main Rd, Vanganahalli, 1st Sector, HSR Layout, Bengaluru, Karnataka 560102
Limited Seats!
Act Fast & Reserve Your Seat Today.
We combine smart design with rich technology to craft innovative brand and business solutions.
We are on a mission to redefine how you clear your NEET 2022
Brisk is a digital-first insurer, using technology to make Life Insurance simpler, smarter and more rewarding.